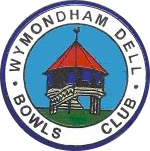 Wymondham Dell Bowls Club
Club News
Line Dancing Classes at the Dell
Having had many requests we are hoping to hold Line Dancing Classes at the Club on Tuesdays from 13:30 hours to 15:00 hours. Numbers are limited due to size of dance floor. The cost will be £5pp Anyone interested please contact the office.
(20/09/2022)
CLUB CLOSURE Monday 19th September
The club will be closed on Monday 19th September in recognition of the state funeral of Her Majesty Queen Elizabeth II. The league fixtures which are affected will be rearranged as follows:
Aussie Pairs will now be on Tuesday 3rd January 2023.
Mixed Pairs will now be on Wednesday 15th February 2023
(12/09/2022)
Cleaner Vacancy
We have a Vacancy for a morning cleaner from late October. Four hours per week over 2 days, hours between 6.30am and latest 9am finish time. For more details contact Club Secretary via the club office.
Veterans League
This league has been revised - see playing members area for teams.
(27/8/22)
Bank Holiday Opening
The club will be open on Moday 29 August from 9:00am until 6:00pm. The office will be closed.
Subscriptions
Subscriptions for the year starting on 1 September are now due. The subscription fees are:
| | |
| --- | --- |
| Full Member | £65.00 |
| Social Member | £10.00 |
| Junior Member (under 25) | £5.00 |
Call into the office in the mornings from Monday to Friday, where you can pay by cash. cheque or card or you can make an electronic bank transfer, quoting your membership number as the reference, to sort code 30-96-17 account number38465460. There will no longer be a handbook but league fixtures and club fixtures are available on the concourse.
New Year's Eve and Full Social Programme to Date
I am delighted to confirm JULIE DAWN has agreed to perform at The Dell on New Years Eve, Saturday DEC 31st, full details later although I am envisaging ticket prices of no more than £10 to £12 for members and £2 supplement for non members.Cheap for a Live Music NYE function. JULIE you may be aware is here on November 12th, so you will get a chance to see what a coup this is for the Club on NYE!. She is a brilliant, lively and bubbly performer, ideal for NYE. I make no apologies for booking her twice in a relatively short space of time, as with KEVIN BARRY who is here again on December10th following his sell out date of September 9th, for a Xmas Party Night. Both performers are well known to many of our members and were top of my 'target' lists for Music Nights.
Next year, depending on the success of these events, I have plans in the pipeline for similar events and have other acts in mind. Just to point out the purpose of these events is raising money for the Club via ticket and Bar Sales, not for my own self indulgence!, I am simply promoting a type of event which I and other members have experience of but ultimately we will see how it goes. I'm sure THE DELL BOYS will be putting on an evening for us before the end of the year and also Richard Harvey has more of his Darts and Pool nights in mind on Friday evenings and of course Bingo continues monthly. We would like to see more coming along, although ticket sales are still high, enabling good prize payouts culminating in a £100 jackpot Game! Can I reiterate our request for Raffle Prize Donations at all times of the year. We can store them safely for any upcoming event, again this is all for the Benefit of Club Funds.
Geoff Batley(Hon Club Sec)
Mixed Friendly v Cromer Marrams (home) Sunday 14th August starting at 2.00pm
The number of players needed has been reduced at the request of Cromer Marrams and the format is now 4 rinks of triples. Team are shown on the Playing Members page
Well done and Good Luck!!
To the men on reaching the final of the Bales Cup, to be played here at the Club on Friday 12th August against Norfolk BC starting at 6pm. Also to Peter Roseblade on making it through to the Quarter finals of the National Senior Singles. Peter will be playing Tim Orr from Hampshire at Royal Leamington on Wednesday 31st August starting at 9.30am.
Good Luck!!
Well done to Peter Roseblade on reaching the regional finals in the Senior Singles to be held at St Neots B.C., Cambridgeshire on Friday 5th August starting at 12.30pm.
The Indoor Season is Approaching!
If you are interested in playing for the Dell then please see the indoor notice boards for: Men's NCIBA County League and Ladies' NCWIBA County League also fixture sheets for the Inter County Friendly and Presidents Invitation matches.
Congratulations!
Peter Roseblade has made it through to the Men's County Singles Final held at County Arts BC and will play Aaron Johnson (Norfolk BC) on Saturday 6th August at 3.00pm.
NOTICE OF EXTRAORDINARY GENERAL MEETING
THURSDAY 18

th

AUGUST AT 7pm
The Management Committee are inviting all Members to attend the above meeting with the following agenda
1. Proposal to Increase Annual Subscriptions from 1st September 2022.
Please note voting is restricted to FULL Members only but all members can voice their opinions.
The current economic climate with increased costs and the necessary expenditure predicted in 2023 to keep your club up to the required standard has brought about the need for this meeting, to enable all members to have their say.
Friendly - Dell (mixed) -v- Cromer Marrams (HOME)
Sunday 14th August at 2.00pm, match fee £3.50.
If interested in playing, please put your name on the nomination list which can be found on the Outdoor ladies' notice board.
PLEASE NOTE - The game on Tuesday 6th September against Coventry & District B.A. has been cancelled by them due to lack of support.
(15 July 2022)
Vacancies
The position of Club President has become vacant. The President acts as the club's representative at various matches and functions, and is a member of both Committees. In keeping with the Club's Constitution, this year, the President should ideally be a man with a lady as Vice President. For more details please contact Jean Webb.
In addition we are still in need of an Assistant Bowls Secretary and a Bowls Administrator. Both these roles carry a quarterly honorarium payment. For more details please contact Jean Webb.
(15 July 2022)
Senior Fours Quarter Finals and Semi Finals
The County Senior Fours has reached the quarter final stage with these to be played at Swaffham Town BC on Sunday 19th June. These commence at 10.30am to be followed by the semi-finals.
Our members Geoff Batley, Roger Guy, John Ottaway & Peter Roseblade will be playing a four from Norfolk B.C.
Thursday Muddle (Roll-up)
Come and join me for a casual outdoor roll-up every Thursday at 2.00pm (weather permitting).
Jean
Coaching for Beginners and Improvers
Coaching sessions are planned for Saturday mornings aimed at current players who are still at the 'Improver' stage ie those who play predominantly in the Muddles and would like to sharpen up their game with tips on techniques/tactics and some help with basic rules and etiquette also some basic help with measuring properly. Also absolute beginners (Equipment Provided). A list will be put up for names or contact the office or on 07594997526.Cost will be £3 per person.
Geoff Batley (Club Secretary )
Big Bowls Weekend, Sunday May 29th
I can report this was a hugely successful day and can I first of all say a huge thanks to all our team of Volunteer Helpers and I apologise to any I have not yet got around to thanking personally.It was meant as a fun day but with the serious intent of recruiting new members to the club. On that issue we had 25 'guests' sign in and have recruited 10 of those signed up for a 3-month 'trial Membership' for a nominal £10 and £1 for Children.I would ask any of our members if they come across them having a Roll Up or playing in a Muddle in the next 3 months, please give them a nice welcome and offer them help should they ask for it. I was immensely impressed with Wymondham Mayor Kevin Hurn and his lady wife Sharron for the way they threw themselves into the event, being only too pleased to do whatever we asked of them. I would welcome any feedback, good or bad on how the event maybe could have been improved, not forgetting the good bits!, as we will wish to make this an Annual Event.'
Geoff Batley
Assistant Club Secretary
I am delighted to welcome the Appointment of Peter Roseblade to the post of Assistant Club Secretary. Peter will be taking over Mike Allen's role and combining that with the continuation of his role with the Outside Green and surrounds which, many of you will have noted is looking in excellent condition. Peter will attend the Office on Tuesday and Friday mornings but don't expect to find him sitting in the office but you may have to go looking for him outside somewhere if you need tokens etc.!!
Geoff Batley
Refurbishment of the Function Room
The room underwent a complete refurbishment during May and photos of before, during and after are aon the Function Room page
Summer Leagues
Fixtures for the indoor and outdoor leagues are displayed on the noticeboards
Outdoor Green Opening
The outdoor green is opening on 23 April 2022
Easter Opening Times
Club open Good Friday to 6pm
Easter Saturday Club Open until Closure with Bar from 6pm for Bingo
Easter Sunday Club Open until 3pm (Bar from 12 to 3pm)
Easter Monday Club Open to 6pm
Bowls England Big Weedend
We have confirmed SUNDAY MAY 29th as our choice to hold this event from 10.00am. It is our chance to recruit more members, whether it be Competitive Bowlers, Social Bowlers who have never played before, or maybe ultimately just a Social member. Please spread the word to neighbours and relatives as this is the best form of Advertising. We need loads of Volunteers for the day for all sorts of jobs, whether it be Catering tasks, booking in attendees, running side shows, helping with Coaching new members, Recruitment on the day, etc, etc. Please contact me or any committee members. Still looking for a Sponsor for the event on the day as well. We will soon be receiving all manner of advertising aids from Bowls England so will be looking for help to distribute Posters and Flyers in your neighbourhoods.
Club and Bowls Annual General Meetings
April 27th from 7pm. We are still looking for many posts to be filled. April 6 is the deadline for nominations to be received and also for any motions to be received by the Club Secretary, Geoff Batley, and for bowls related motions by the Bowls Secretary, Jean Webb.
Outdoor Bowls
The deadline for entries to be received was extended to March 20th. An update on whats going ahead will be forthcoming.
Outdoor Green
Peter Roseblade and helpers are doing a superb job and the Green is looking great. However there is still much to do and even more help will be needed we want our Green and Surrounds to be the envy of Norfolk!
Vacancies
A reminder that Mike Allen finishes the end of March as Assistant Secretary and we are no closer to getting a replacement, which is critical to the upkeep of the club. There is a Quarterly Honorarium payable with the job and would suit anyone with a bit of 'Handyman Expertise and Knowledge' rather than solely Administrative work. Mike or myself can give more details. In addition we are still in need of a Bowls Administrator and an Assistant Bowls Secretary, Contact Jean Webb.
Social
As well as the monthly Bingo (Next Session Saturday April 16th Easter Saturday), Richard Harvey is running the very popular Darts and Pools evenings, the next one being on Friday April 1st at 7.30 and our Resident Band, 'The Dell Boys' are having a Musical Evening open to all Free of Charge on St Georges Day, Saturday April 23rd from 7pm please give all our functions your support which means our Bar will be open.!!
Dining/Function Room
The work is now planned to commence from Thursday April 28th. We will be needing help to clear the tables, take down Honours Boards and Pictures from the room April 25th and/or 26th for the AGM on the 27th and the chairs to be stored away immediately after the AGM. The work should take around two weeks if it goes to plan so please be patient if any disruption is caused. Our next possible 'renovation' will be behind the Bar, which is in dire need of a lick or two of paint and improved lighting. In addition we hope to introduce a 'Cafe Area' at the end of the Bar to be able to provide lunchtime snacks and drinks after Morning games..more after the Function room is completed.
Fundraising/Miscellaeous
As mentioned last Month we still have Advertising Boards available for 'Hire' so please spread the word; it's s good value at £125 plus vat for 12months. Again raffle prizes are always welcome all year round. Anyone with any other fundraising ideas please come forward with them. We have replaced the Lounge Furniture and general opinion seems favourable.
Honours Boards
Hopefully these will finally be updated as we have 3 years worth of missing data to include. I have finally located a Sign-writer as our last one disappeared from the face of the earth!
Next Indoor Season 2022/2023
The forms for next Indoor season are in the racks and entries are required by April 17th.
Geoff Batley
Club Secretary
26/3/22