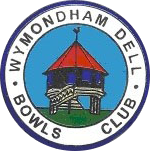 Wymondham Dell Bowls Club
Club News
Refurbishment of the Function Room
The room underwent a complete refurbishment during May and photos of before, during and after are aon the Function Room page
Players Urgently Needed
Dell (Mixed) v North Yorkshire Bowling Ass. Saturday 28th May at 2.00pm Match fee £2.00.
Players are urgently needed for the above game. If interested please add your name to the nomination sheet which can be found on the Outdoor ladies notice board.
Summer Leagues
Fixtures for the indoor and outdoor leagues are displayed on the noticeboards
Outdoor Green Opening
The outdoor green is opening on 23 April 2022
Easter Opening Times
Club open Good Friday to 6pm
Easter Saturday Club Open until Closure with Bar from 6pm for Bingo
Easter Sunday Club Open until 3pm (Bar from 12 to 3pm)
Easter Monday Club Open to 6pm
Bowls England Big Weedend
We have confirmed SUNDAY MAY 29th as our choice to hold this event from 10.00am. It is our chance to recruit more members, whether it be Competitive Bowlers, Social Bowlers who have never played before, or maybe ultimately just a Social member. Please spread the word to neighbours and relatives as this is the best form of Advertising. We need loads of Volunteers for the day for all sorts of jobs, whether it be Catering tasks, booking in attendees, running side shows, helping with Coaching new members, Recruitment on the day, etc, etc. Please contact me or any committee members. Still looking for a Sponsor for the event on the day as well. We will soon be receiving all manner of advertising aids from Bowls England so will be looking for help to distribute Posters and Flyers in your neighbourhoods.
Club and Bowls Annual General Meetings
April 27th from 7pm. We are still looking for many posts to be filled. April 6 is the deadline for nominations to be received and also for any motions to be received by the Club Secretary, Geoff Batley, and for bowls related motions by the Bowls Secretary, Jean Webb.
Outdoor Bowls
The deadline for entries to be received was extended to March 20th. An update on whats going ahead will be forthcoming.
Outdoor Green
Peter Roseblade and helpers are doing a superb job and the Green is looking great. However there is still much to do and even more help will be needed we want our Green and Surrounds to be the envy of Norfolk!
Vacancies
A reminder that Mike Allen finishes the end of March as Assistant Secretary and we are no closer to getting a replacement, which is critical to the upkeep of the club. There is a Quarterly Honorarium payable with the job and would suit anyone with a bit of 'Handyman Expertise and Knowledge' rather than solely Administrative work. Mike or myself can give more details. In addition we are still in need of a Bowls Administrator and an Assistant Bowls Secretary, Contact Jean Webb.
Social
As well as the monthly Bingo (Next Session Saturday April 16th Easter Saturday), Richard Harvey is running the very popular Darts and Pools evenings, the next one being on Friday April 1st at 7.30 and our Resident Band, 'The Dell Boys' are having a Musical Evening open to all Free of Charge on St Georges Day, Saturday April 23rd from 7pm please give all our functions your support which means our Bar will be open.!!
Dining/Function Room
The work is now planned to commence from Thursday April 28th. We will be needing help to clear the tables, take down Honours Boards and Pictures from the room April 25th and/or 26th for the AGM on the 27th and the chairs to be stored away immediately after the AGM. The work should take around two weeks if it goes to plan so please be patient if any disruption is caused. Our next possible 'renovation' will be behind the Bar, which is in dire need of a lick or two of paint and improved lighting. In addition we hope to introduce a 'Cafe Area' at the end of the Bar to be able to provide lunchtime snacks and drinks after Morning games..more after the Function room is completed.
Fundraising/Miscellaeous
As mentioned last Month we still have Advertising Boards available for 'Hire' so please spread the word; it's s good value at £125 plus vat for 12months. Again raffle prizes are always welcome all year round. Anyone with any other fundraising ideas please come forward with them. We have replaced the Lounge Furniture and general opinion seems favourable.
Honours Boards
Hopefully these will finally be updated as we have 3 years worth of missing data to include. I have finally located a Sign-writer as our last one disappeared from the face of the earth!
Next Indoor Season 2022/2023
The forms for next Indoor season are in the racks and entries are required by April 17th.
Geoff Batley
Club Secretary
26/3/22